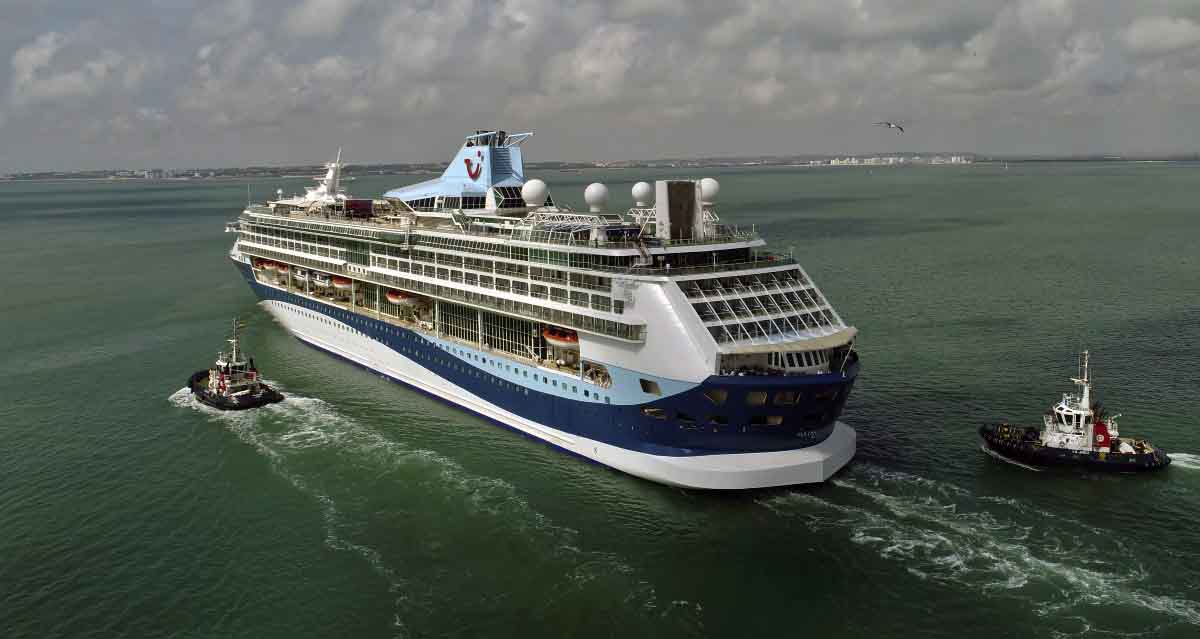 Columbia Cruise Services is proud to announce that on March, 29th 2017 the technical management of MV 'Legend of the Seas' has been transferred from RCL Cruises Ltd. to CCS. Until early May, the vessel with a maximum capacity of 1,832 passengers underwent an extensive rebranding and refit in Cádiz (Spain) to undock as 'TUI Discovery 2'. The sister vessel 'TUI Discovery' (former 'Splendour of the Seas'), also under CCS' technical management, joined the fleet in summer 2016.
Being the technical ship manager of the two sister vessels, CCS is very proud to participate and contribute to Thomson Cruise's modernization and transformation strategy and providing jobs to sailors.
Until May 9th, a designated CCS task force supervised and coordinated the refit successfully on-site. The maiden voyage of the 'TUI Discovery 2' left Málaga (Spain) as scheduled on May 14th.