Carsten Sommerhage, Managing Director Columbia Shipmanagement (Deutschland)
On 7 November, the top managers of Columbia Shipmanagement (CSM) held their annual meeting for senior officers in Odessa, Ukraine. As usual, the event's main goal was to update seafarers on recent developments, share the latest corporate news and discuss possibilities to increase operational efficiency. The conference took place in the Bristol hotel located in the historic centre of Odessa. Fifty-seven seafarers visited the event.
Despite the crisis, CSM confidently navigates the market. In 2016, the company heavily invested in IT projects to further enhance efficiency by reducing paper work and administrative burden.
Recently, CSM has established a joint venture with Marlow Navigation, and together the two companies are developing enhanced IT solutions for smart ship management and crew training. The cooperation has proven to be efficient and now both companies are exploring merger prospects. CSM also continues its cooperation with Peter Dohle. The companies joined forces to improve their crewing activities in a number of regions, including Ukraine. The partners are very satisfied with their collaboration, and thus constantly review sectors in which they can cooperate even more closely.
An oversupplied market has raised the benchmark of quality in the industry: when dozens of vessels are ready to take the contract, shipowners can afford to be even more demanding. Therefore the company has polished its standards and in-house trainings. Safety, environmental protection and operational efficiency are among its main priorities.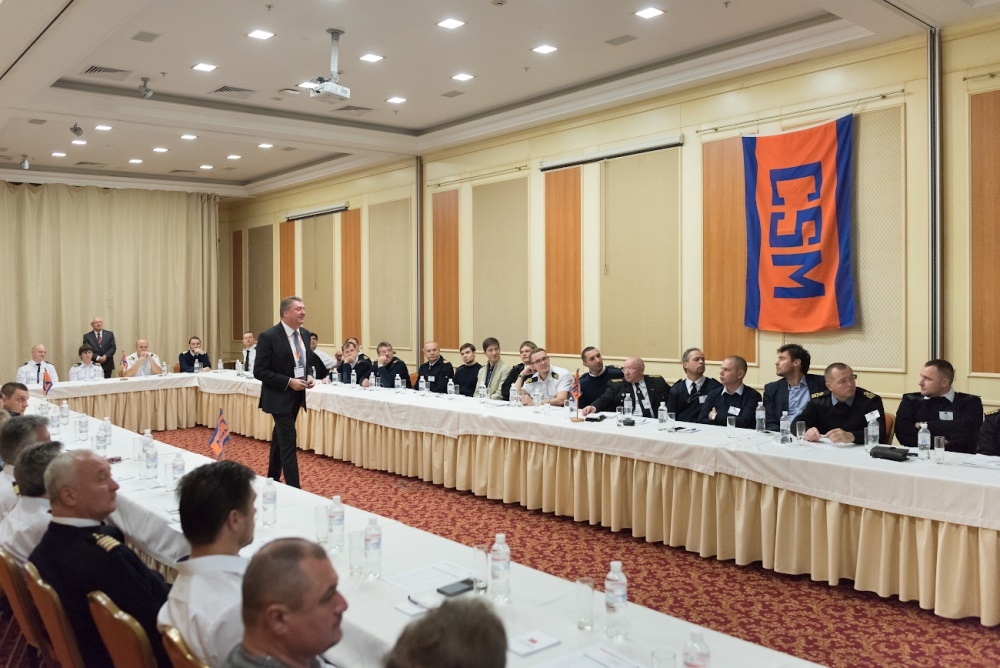 Georg Buseman, Human Resources Manager Seagoing Personnel
CSM HR Manager, Georg Buseman is sure: just as car drivers automatically buckle their seat belts, seafarers must perform safety checks automatically to ensure the safety of the crew, their vessel and cargo and consequently the environment. «Everybody in CSM should feel confident enough to say 'Stop, I'm not doing this, it's not safe'», said Mr. Buseman at the conference.
It's noteworthy that CSM knows how to learn from past experience. Three years after unfortunate events that caused oil pollution in New Jersey, Delaware and Northern California, the company has done its utmost to ensure that no similar incidents will ever happen again, and has heavily invested in environmental training for crew members and office staff. Mr. Buseman underlined that such incidents are absolutely unacceptable.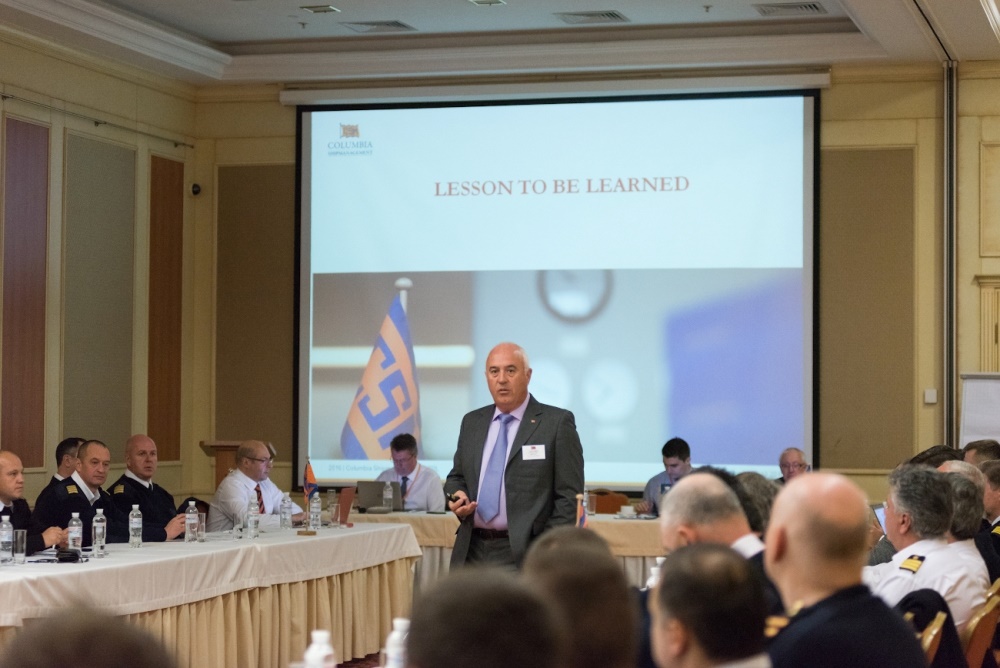 Mark Penny, Technical Fleet Manager
«We are fully committed to zero accidents, zero losses and no harm to the environment», he said to professional Seafarer. «And by saying so I really mean it. That's why we've developed a special training course, called the Environmental Compliance Training, which focuses on environmental protection. It is compulsory for every seafarer in the Columbia fleet. For us, there is no tolerance when it comes to MARPOL violations. We have no place for it in our company».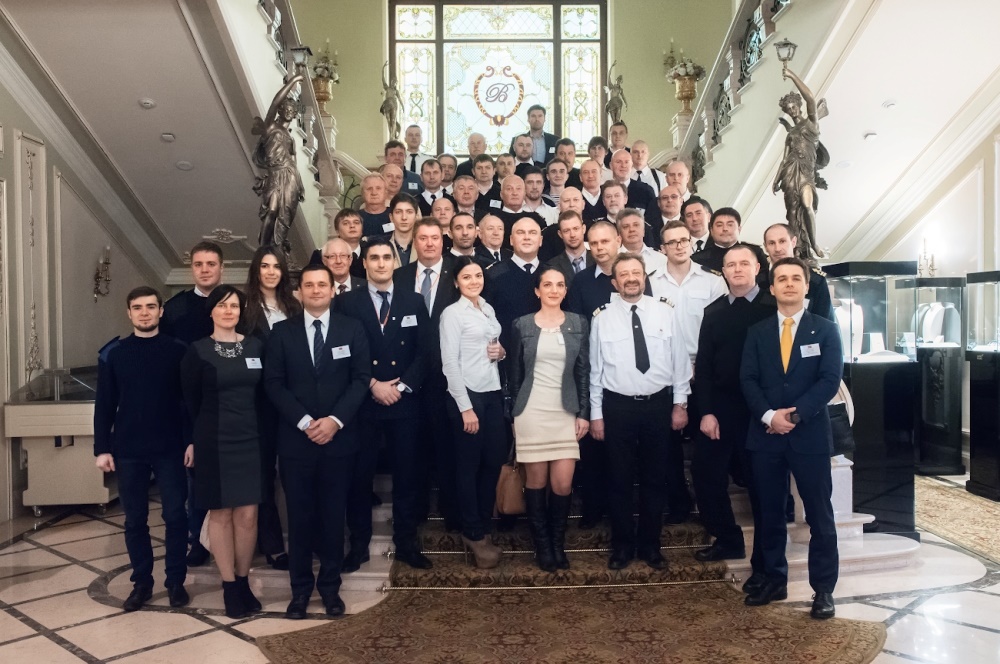 CSM offers a comprehensive package of solutions, which includes crew and technical management, new building supervision, commercial management (chartering and operations) and cruise vessel management. In addition, CSM evaluates ships for its clients before purchase. This provides the company with good opportunities to analyse the industry's needs from various perspectives and gain additional experience.
CSM has been in business for 38 years, since 1978. For now, it has more than 365 vessels under management, hires 14.500 employees worldwide and holds 14 crewing agencies and seven ship management offices.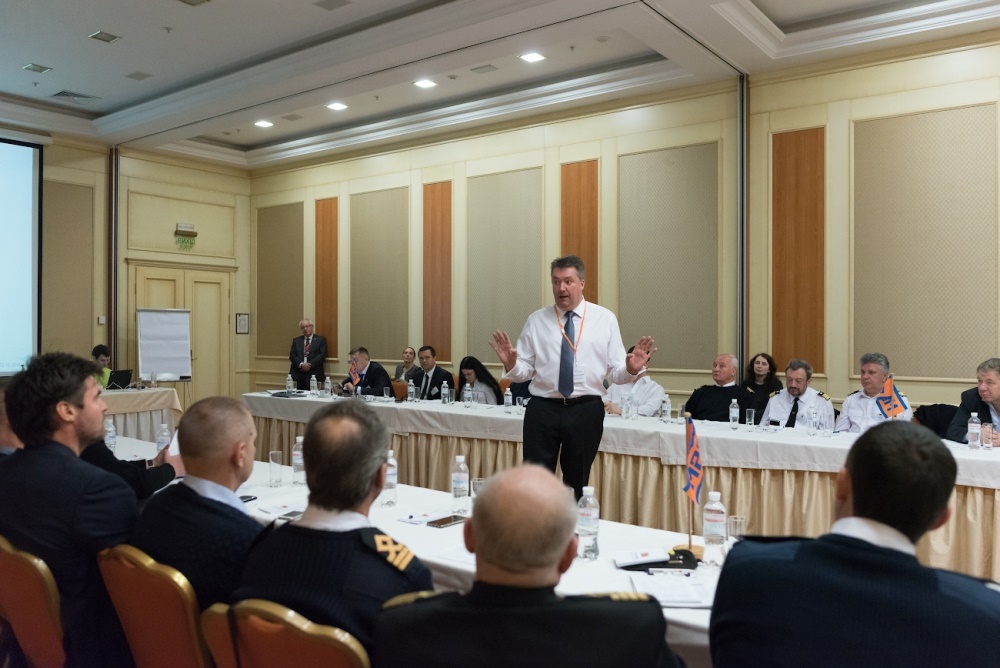 Georg Buseman, Human Resources Manager Seagoing Personnel
«We are very happy with our Ukrainian colleagues», added Mr. Buseman at the end of the meeting. «They have proven to be very professional and loyal. We started here in Odessa with a very small office. Then, we had about 23 seafarers from Ukraine. Today, we have over 1.000 Ukrainian seafarers. We are expanding quite a bit in Ukraine for a very good reason: we highly value the performance of Ukrainian seafarers. And we are going to expand further».