CSM Ukraine Announced Competition Results
Numerous interesting meetings, roundtable discussions, conferences and presentations took place within the framework of the 5th International Forum Seafarers Education, Training and Employment, held in Odessa in April 19-21, 2017. Крюинговая компания Columbia Shipmanagement Ukraine (CSM UA) arranged for the official announcement of results of the unusual competition at the Forum and awarded the top prize – iPad Mini.
Cadets of maritime colleges had three weeks from March 27 to April 17 to send their essays in Ukrainian, Russian or English for participation in the competition. The topic was familiar and clear to every future seafarer: Why is the seafarer's occupation worth choosing? Why does the selected speciality (navigator, engineer, electrical officer) have the best prospects? Why do you think the institution you attend is the best? Participants gave answers to these questions in their essays providing detailed reasoning.
CSM UA management team was pleasantly surprised by the cadets' response to this initiative: over 300 essays were sent for evaluation by the panel of judges! The Company's Executive Director Capt. Grigoriy Mashkevich says: "At first I was somewhat skeptical about the whole thing. But being one of the judges, I read these essays and was very much impressed by creative approach to the task displayed by our young people. A lot of essays were well-written and contained rather unexpected ideas. I am happy with the way the competition went and with the results". According to Capt. Grigoriy Mashkevich, when selecting the top six the panel of judges took into account writing language and English proficiency. Executive Director of CSM UA also noted one more fact: 99% of essays were on the topic "Why I have decided to become a seafarer", and only 1% was about what one must do to become a seafarer. As Capt. Grigoriy Mashkevich explained, "We saw a systemic approach in these essays: young people pondered on such things as building one's character from early years, approaches to training in order to achieve one's goals. And that's what I particularly liked. This aspect turned out to be one of the key factors in determining the winner of the competition."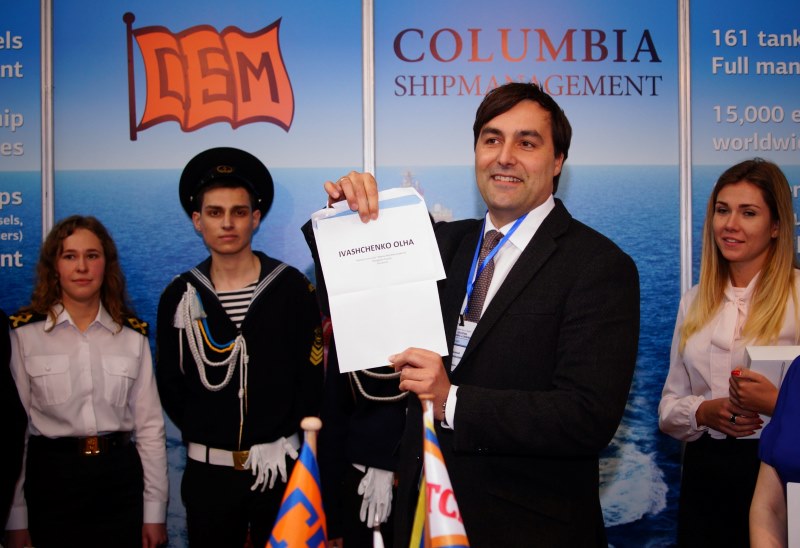 Norman Schmiedl, Crewing Director Columbia Shipmanagement
Authors of the top six essays, among whom there were cadets from National University "Odessa Maritime Academy", students of Maritime College of Technical Fleet NU "OMA" and cadets from Kherson State Maritime Academy, were invited for the award ceremony held on April 21 at the Sea Terminal. Charming Olga Ivashchenko became the winner and was awarded iPad Mini by the Crewing Director of Columbia Shipmanagement Norman Schmiedl. By the way, this competition was basically his idea. The Professional Seafarer newspaper covered the event and found a couple of minutes in the festive and pleasant bustle to talk to the finalists and to find out why they chose this occupation.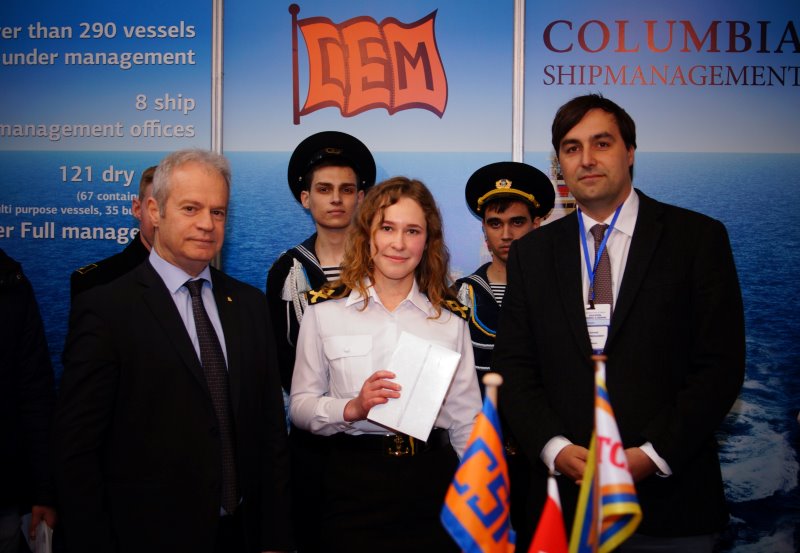 (left) Capt. Georgios Vlachos, HR-Training Director Tsakos Columbia Shipmanagement; Olha Ivashchenko, Navigation Faculty NU OMA; Norman Schmiedl, Crewing Director Columbia Shipmanagement
Olga Ivashchenko, Danube Institute of the National University "Odessa Maritime Academy", 3rd year student at the ship navigation department: "My father works in the river fleet on the Danube. I visited him on ships as a child and made it clear that I liked his occupation. But at some point I got scared that I might fail at a maritime college, so first I graduated from Odessa National Mechnikov University majoring in a more "female" speciality (I am a biologist). Later on I decided to come into maritime industry because I think this work is interesting and has a potential. Today women working at sea are not a rare thing anymore."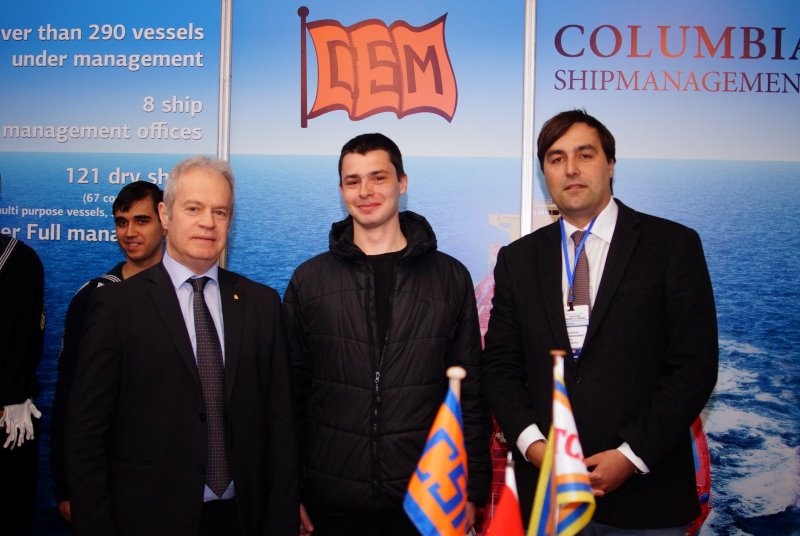 Roman Davydov, National University "Odessa Maritime Academy", 4th year student at the ship navigation department: "It is great to be a seafarer, especially when it work on tankers, because this occupation has a special flavour. When you are aboard the ship, work comes first, and your mood and work-unrelated thoughts come second. It builds one's character, making people change for the better and feel more confident. It teaches you how to become a backbone for your family."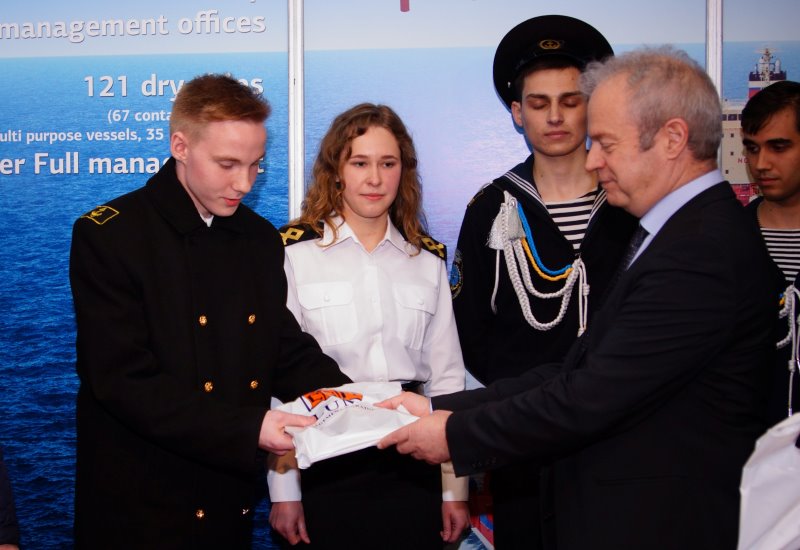 Yegor Kirichenko, Maritime College of Technical Fleet NU "OMA", 1st year student at the ship navigation department: "My role model is my father, who has been a seafarer for over 20 years. When I visited him on the ship, I wondered how ordinary people could manage this giant iron whale. I was intrigued and started to read every book about the sea that I could find. I read a lot about shipwrecks. And after a while I realized that I wanted to be a navigator. I didn't wait to obtain a complete secondary education. Instead I entered into Maritime College of Engineering Fleet (Odessa Maritime Academy), because I wanted to learn this trade as soon as possible."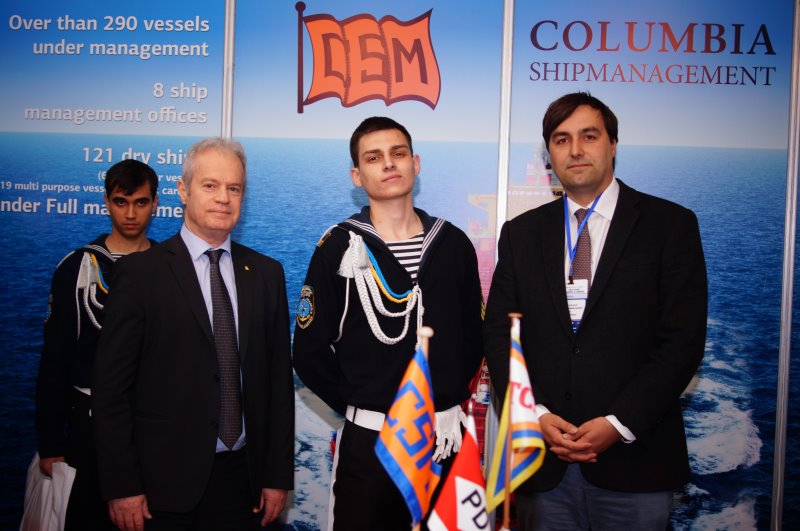 Aleksandr Kulik, Kherson State Maritime Academy, 3rd year student at the ship navigation department: "I am studying to be a ship navigator, so I chose the topic Why Do you Think Your Occupation Is the Best? In my essay I wrote in detail why I thought it was a great and interesting occupation important for a seafarer. I think a navigator is one of the main people aboard the ship."
Eduard Derish, Maritime College of Technical Fleet NU "OMA", 3rd year student at the department of marine engineering: "When Columbia announced this competition, I was in the middle of my interview in this company. The interviewer suggested I should take part in it. I wrote an essay in the evening of the same day and it ended up to be one of the top six. Why have I decided to become a seafarer? Because the work you love is your well-paid hobby, as the saying goes. I know many people who work at sea and are happy that some time ago they made a right choice and entered a maritime college. You travel the world, earn your living, communicate with people from different countries. Yes, you are apart from your family for a long time, but absence makes the heart grow fonder."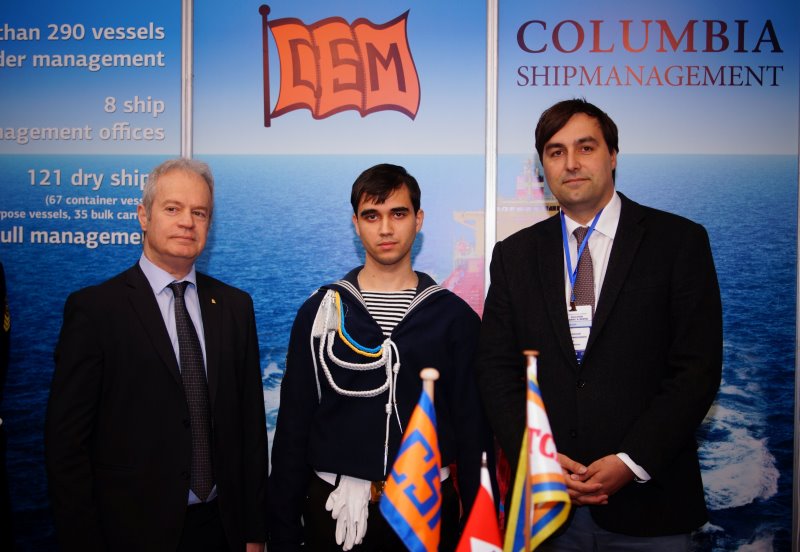 Maksim Melanich, Kherson State Maritime Academy, 2nd year student at the ship navigation department: "Why is the seafarer's occupation worth choosing? Because despite its difficulties it is very interesting. In my essay I wrote about all duties of a ship navigator and explained why this occupation was important. I haven't been at sea yet, but I am looking forward to that experience."