(left) Pavel Iordatiy, chief engineer Columbia Shipmanagement Ukraine; Captain Grigoriy Mashkevich, Executive Director Columbia Shipmanagement Ukraine
Upon the initiative of Columbia Shipmanagement Ukraine a lecture dedicated to adherence to the International Convention for the Prevention of Pollution from Ships (MARPOL 73/78) was delivered at the National University "Odessa Maritime Academy". 4th year cadets of the Navigation Department were briefed on measures taken on modern ships to comply with provisions of the Convention and to ensure control of adherence thereto.
The lecture was delivered at the Academy by Pavel Iordatiy, one of the best officers of Columbia Shipmanagement Ukraine, with the support of the Dean of the Navigation Department Nikolai Tsymbal. For many years Pavel Iordatiy worked as a chief engineer on tankers, and today he conducts Environment compliance program (ЕСР) training for seafarers. This program is designed to promote a proper attitude to environmental issues and prevention of the sea and air pollution among employees of Columbia Shipmanagement in line with all requirements of the Convention. In the course of ECP training the company's employees are given an opportunity to gain necessary knowledge in this field.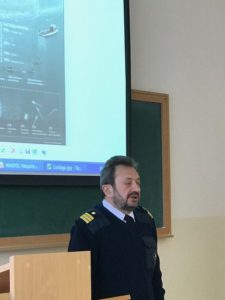 The lecture was delivered in comprehensible and intelligible terms without overabundance of boring figures, which certainly appealed to the audience. Current conditions require closer cooperation between educational institutions and shipping companies in terms of compliance with the international maritime law. That is why Columbia Shipmanagement Ukraine intends to continue its cooperation with the Academy in the framework of partnership between the Maritime Union of Crewing Companies and the Maritime Academy. Next lecture on MARPOL 73/78 will be delivered shortly for cadets of the Marine Engineering Department, and the company's lecturers also intend to hold a number of events dedicated to the Maritime Labour Convention (MLC 2006).
Columbia Shipmanagement is one of the leaders in the global shipping industry and is bound to comply with all conventions and international requirements in order to meet high international standards. That is why Columbia Shipmanagement Ukraine has committed itself to adhere to MARPOL provisions to a greater extent. Prior to departure to sea all officers and ratings take a special course and pass MARPOL proficiency tests. Masters and engineers also study rules of keeping the oily record book, operation of the oily water separator, rules for discharge of bilge water overboard, types and rules of discharge of sewage water, map of special areas for garbage disposal and emission control areas (ECA).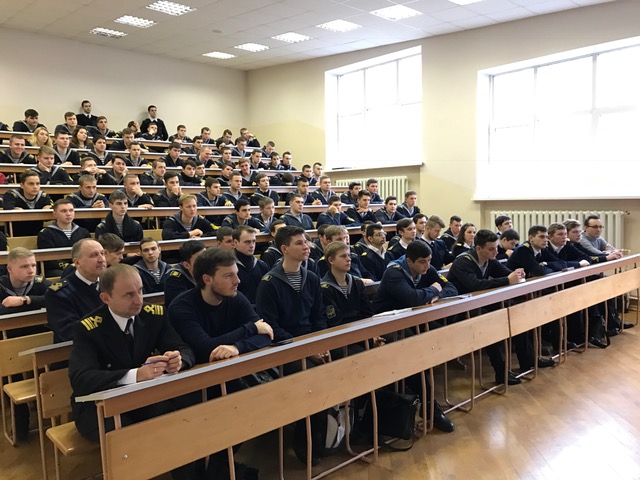 Any officer of Columbia Shipmanagement Ukraine knows all six annexes to MARPOL 73/78 well, which facilitates their work and helps to pass various inspections. Moreover, every ship operated by Columbia Shipmanagement is fitted with a video-camera focused on oily water separator. Camera operates 24 hours a day in automatic mode recording all operations performed using oily water separator, including unauthorized activities. All ships have a special system for immediate reporting to the company's head office in case of breach of the Convention (open reporting system). Any member of the crew can make such reports.
International Convention for the Prevention of Pollution from Ships (MARPOL 73/78) provides for a set of measures to prevent operational and accidental pollution of the sea from ships with oil, liquid substances, bulk liquid cargo, packaged harmful substances, sewage, garbage, as well as air pollution from ships.
Standards set by the Convention apply to over 90% of the world's merchant marine. Complete and unconditional adherence to MARPOL73/78 will make sure we have unpolluted air to breathe and clear sea to swim in and nature that has been preserved.