Recently Odessa regional division of Inspectorate for Training and Certification (ITCS) moved to the new office on Chernomorskogo kazachestva street, 23. The official opening took place in August, 1.
The regional director of the Odessa office Vadim Gritsuk noted that the move helped Inspection solve a number of problems and improve its performance. Electronic queuing system was implemented to increase speed of documents submission for work at sea. At the entrance an ITCS representative meets seafarers and explains how the system works. The electronic queue is reset in the end of the working day. Documents are picked up from 9:00 A.M. till 5:30 P.M.
The new quarters are only 20 meters bigger than the old ones but they are laid out smartly. Now the Inspectorate works in the modern building with huge floor-to-ceiling windows — the symbol of transparency. The office is also air-conditioned. There is a big parking space the other way around the building. Soon a bank branch will be opened nearby.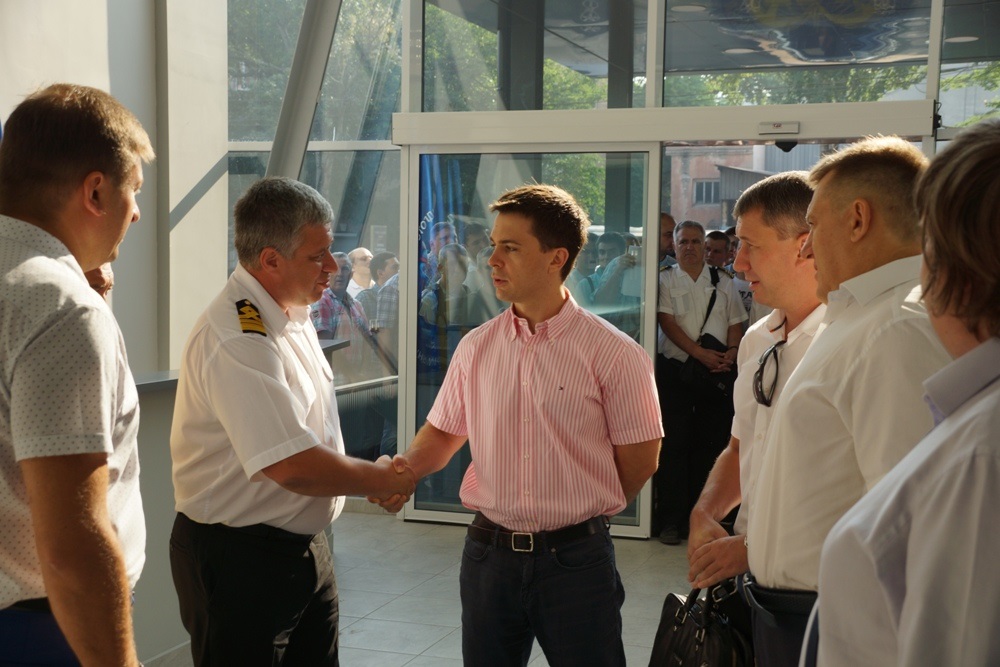 "The quicker seafarers receive confirmation of their qualification, the easier they stand out to sea, — comments Sergey Maslov, the head of Ukrainian Maritime Union. — The long awaited optimization of ITCS performance is a welcome sight. Inspectorate took a tack to transparency and efficiency and we highly support this initiative.
Vadim Gritsuk expects that ITCS capacity will be increased twofold. Previously Inspectorate experts accepted 1500 seafarers per month but it was not enough: seafarers waited in queues for days. After the move this problem must be solved.
The Inspectorate director Vladymir Pikulyk visited the opening. "We hope that the move will be the sign of our clear and transparent work, — explains Pikulyk to the Professional Seafarer. — Do you see these walls made of glass? You can come any moment, mount your video cameras and record everything right through the windows!"
"The electronic queuing will be implemented in all our departments, — continues Vladymir. — In addition, we installed video surveillance in Odessa, Nikolaev and Izmail. Video is transmitted in real time to the head-office in Kiev. If we see queues anywhere we call and ask what has happened. Now we are implementing similar systems in Mariupol and preparing the new office in Herson".