On the 5th of July, 2016, Tsakos Columbia Shipmanagement ("TCM") S.A. held a meeting in Odessa, Ukraine, to take stock of recent developments at the company and discuss its future growth plans. Senior officers and seafarers from Ukraine, Georgia, Russia, Latvia and Romania participated in the event. The Professional Seafarer interviewed Captain Georgios Kostalas, Crew Manager of "TCM" S.A.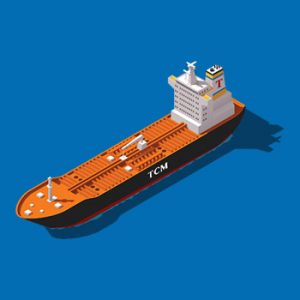 Professional Seafarer: Why do you hold these meetings every year?
Captain Kostalas: The principal objective of our annual meeting is to discuss and assess the past year's performance and recent developments. During this event, we also have the opportunity to share and discuss with our seafarers the latest developments at the company and mutually raise the bar by setting higher targets in line with our fundamental objective of continuous service and performance improvement. Furthermore, during this event we update our officers on the industry's latest developments, regulatory requirements and new policies to be applied. Additionally, of course, these meetings provide an excellent opportunity to open and build direct lines of communication with our seafarers: to listen to them, discuss their experiences, share lessons learnt and provide further guidance, if required.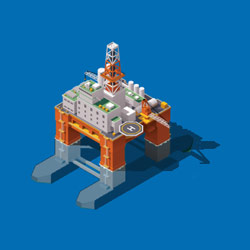 Professional Seafarer: What achievements have you made in the last year?
Captain Kostalas: The past year has been one of remarkable accomplishment and growth for the Tsakos Group. The Group's current fleet comprises 75 vessels including tanker, container and dry cargo ships with a total capacity of over 7 million deadweight (dw) tons. Each year, the "TCM" S.A. tanker fleet carries approximately 380 million barrels of cargo safely and efficiently. Looking ahead, the Group has placed orders for 15 highly sophisticated new-build vessels, scheduled to embark on long-term charters with major clients. These additions are scheduled to enter our fleet by 2017 and this investment demonstrates our firm commitment to continuous fleet expansion and upgrade.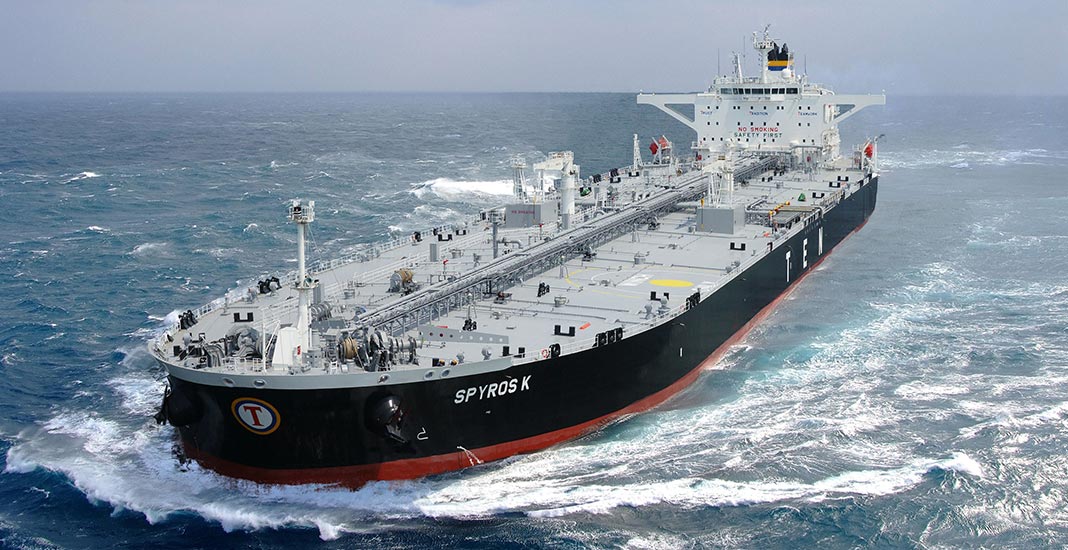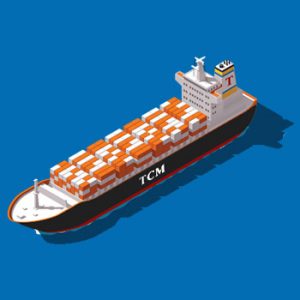 Professional Seafarer: Has the economic crisis affected the company?
Captain Kostalas: The Tsakos Group has successfully navigated the lows of the recent global economic slowdown and the financial crisis. Prudent and conscious cost management, continual reinvestment of existing capital, firm long-term investment in our human capital and seafarers, and staying at the forefront of innovation enabled us to achieve one simple goal: to transform difficulty into opportunity and growth. This we managed to accomplish without undertaking unfavourable drastic measures such as salary reductions or cancellations of newbuilding contracts.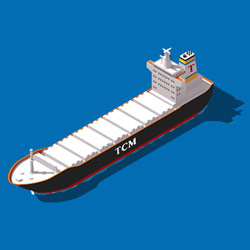 Professional Seafarer: What are your future plans?
Captain Kostalas: With our scheduled fleet expansion we continue to focus and build upon our human capital base: our officers and crews. Currently, the company employs approximately 3000 highly qualified seafarers, a pool which is continually growing as we are constantly on the lookout for talented and competent staff. We build officers and are implementing career development programmes for cadets. Tsakos is strong enough to manage the current fleet while also bringing new vessels into operation.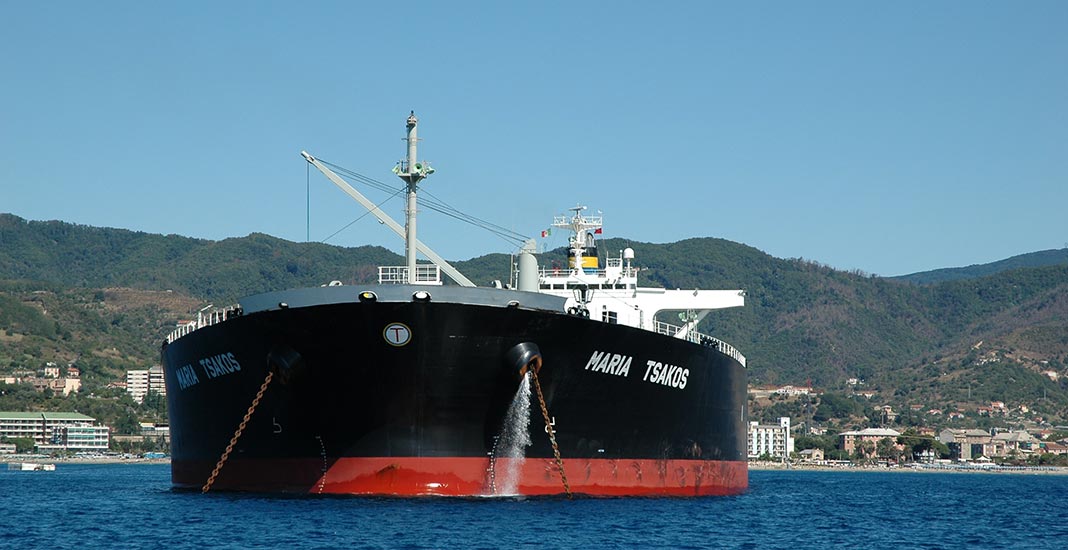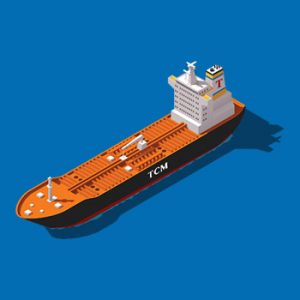 Professional Seafarer: TCM employs a lot of Ukrainian seafarers. How do you assess their performance?
Captain Kostalas: Ukrainian seafarers of all ranks work with "TCM" S.A. – captains, chief engineers – all officers and ratings hold all range of positions across the company's fleet. It's noteworthy that the company heavily invests in the advancement of our seafarers. The majority of Ukrainian officers employed by "TCM" S.A. additionally participate in advanced training in our in-house Maria Tsakos TCM Academy – Training Center, in Greece. We consider it our inherent duty and obligation to provide the best training facilities to our seafarers and to continually develop and advance their competence in order to ensure operational excellence, both in terms of safety as well as efficiency and performance for our clients.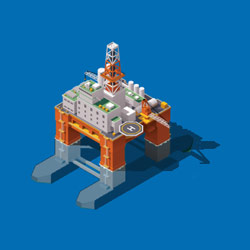 Professional Seafarer: How many seafarers train at "Maria Tsakos"?
Captain Kostalas: Already approximately 1500 seafarers take part in training courses at the centre every year. The Maria Tsakos TCM Academy provides an interactive training facility utilizing the latest technology in state-of-the-art training. Our seafarers have access to a Class A bridge simulator, ECDIS simulators, cargo handling workstations, engine room simulators and the DP bridge simulator, and we ensure that our Eastern European officers take part in such training and advancement opportunities.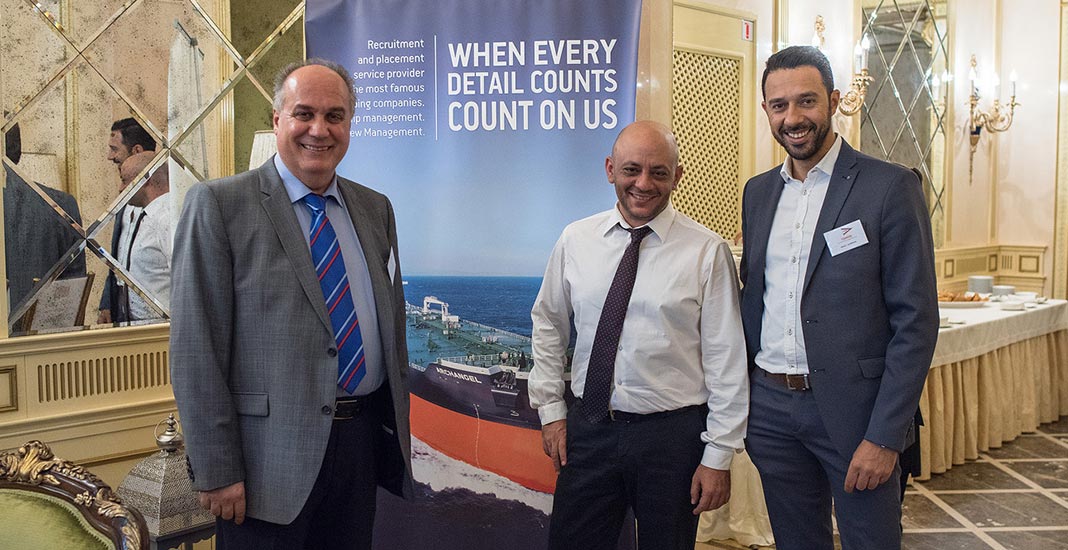 Capt. Athanasios Tsoubelis, Senior Marine Superintendent (left); Capt. George Kostalas, Crewing Manager; Mr. Georgios Sahat, Technical Fleet Manager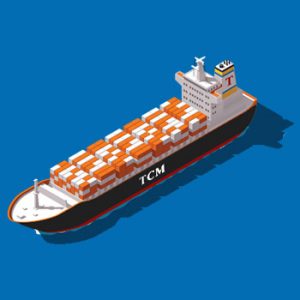 Professional Seafarer: How do you manage security on board?
Captain Kostalas: Safety and quality are elements not to be compromised. "TCM" S.A. constantly improves its safety and quality performance. As an indication, since 2010, no serious incidents have been encountered on our company's ships. In 2015, "TCM" S.A. observed no serious personal injuries — only minor issues. Recently the company launched a new and innovative safety campaign which changes the way we think about and react to incidents. A complex approach is implemented. It includes both proactive measures, designed to decrease the possibility of incidents, and reactive measures, to quickly solve any problems that do arise. The "Lessons Learned" programme analyses accidents, makes crews aware of the final findings and provides them with a full array of tips on how to avoid similar situations.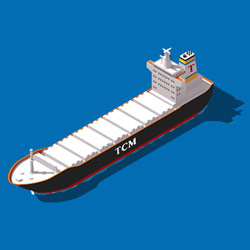 Professional Seafarer: Are you implementing any new technologies right now?
Captain Kostalas: "TCM" S.A. stands at the forefront of industry advancements. The Tsakos Group was the first company in the maritime industry to achieve verification on early compliance with EU requirements on the monitoring, reporting and verification (MRV) of carbon dioxide (CO2) emissions of maritime transport. Moreover, with the surge of cyberattacks across all industries, protecting shipping companies and their assets from cyber security threats has become essential to ensuring safe vessel operations. In this respect, "TCM" S.A. has been among the first in creating an information security management system, which will provide a framework for assessing cyber vulnerabilities and implementing the necessary measures to mitigate risks and respond to potential system breaches. Committed in this direction, the company also aims to be one of the first shipping companies in the world to apply for certification to the ISO 27001 standard on Information Security Management.
With respect to our internal optimization processes, we are focused on revising our manuals to make them easy to read and interpret, supporting our crews by continually improving our vetting performance without any demurs, and adopting electronic charts.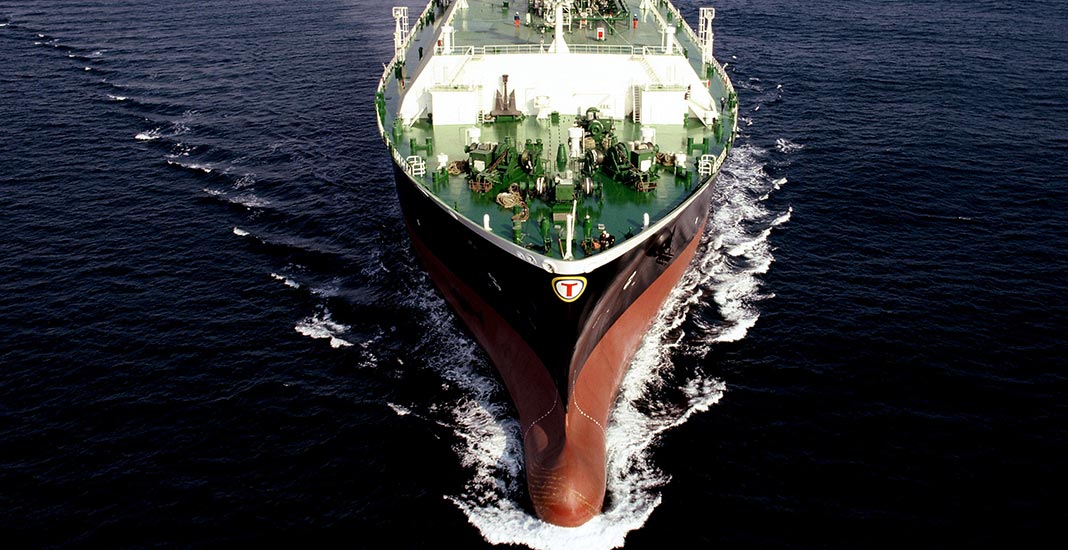 Captain Georgios Kostalas stresses: Our industry is not a simple one. To us, it's a way of life and calls for commitment, consistency and quality around the clock, amid a highly competitive, cyclical and demanding global arena. Our growth and advancement go hand in hand with our people. This is a principle we do not forget. In such a period of opportunity, advancement and growth we invite all committed and qualified Ukrainian officers and crew to join us!